Scan&Go - MAF Carrefour App
About the project
In-store cashierless experience for Carrefour UAE.
My role
Customer Journey Map.
Usability testing.
Information Architecture.
User Interface Design.
Illustrations.
User Journey
The document was leaded by the UXR team, and I have collaborated with the UX Design vision along with other members from Carrefour' store staff.
App Flow
After identifing the main user journey scenarios I started working on the visualization of all possible cases and corner cases in format of flowchart.
The onbording experience
User journey navigation focused on a short learning curve.
My decision was to create a navigation experience inside the Carrefour app by creating a new navigation layer focused on the shopping experience
Scanning & Reviewing Cart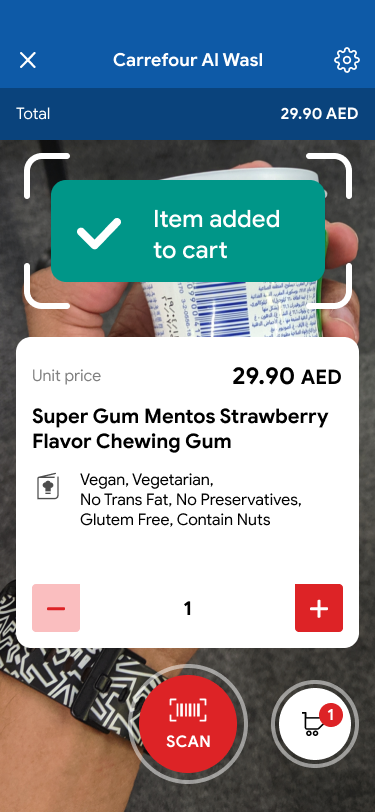 Main Learnings during the user testing
Camera positioning right behind the scanner UI element
Camera freezing for battery save.
Use of phisical feeback confirmation with device's vibration and sound.
Digital Payments
Digital Wallets or Saved Cards 

In-store Payment

After hearing from customers, we've introduced the cash payment (In-store Payment).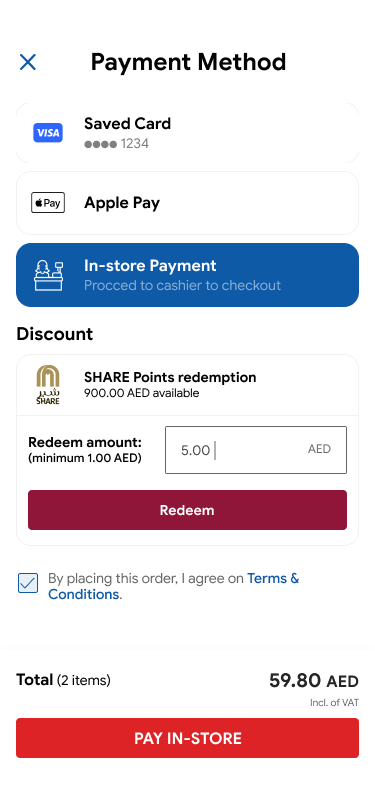 8.9% of total In-store sales
Expansion to two new countries in Q4 2020
Extra
As part of the project, I had a lot of fun by illustrating all the assets for this project