Carrefour Concepts & Product Enhancements
About the projects
Internal exercises with total freedom to create new design concepts.
Others enhancements and features design
My role
Create new features based on benchmarks, research reports, ecommerce best practicies.
Homepage Concept
As part of a internal challenge, I have proposed a new site information architecture focused on two main segments - Food and Non-food.
Page focus
Search

Navigation
Following by the idea to give to the customer the clear visibility about where he/she is at: Home, Groceries, Electronics & Others.

Categories
Clear, and big images.

Color definition
Groceries and Electronics & Others.
Introducing a concept of recipes along with ingredients ready to be added to the customer cart in the right quantity.
Others enhancements and features design 
Sidebar login component
Decreasing the complexibility of having to open new pages to do simple tasks.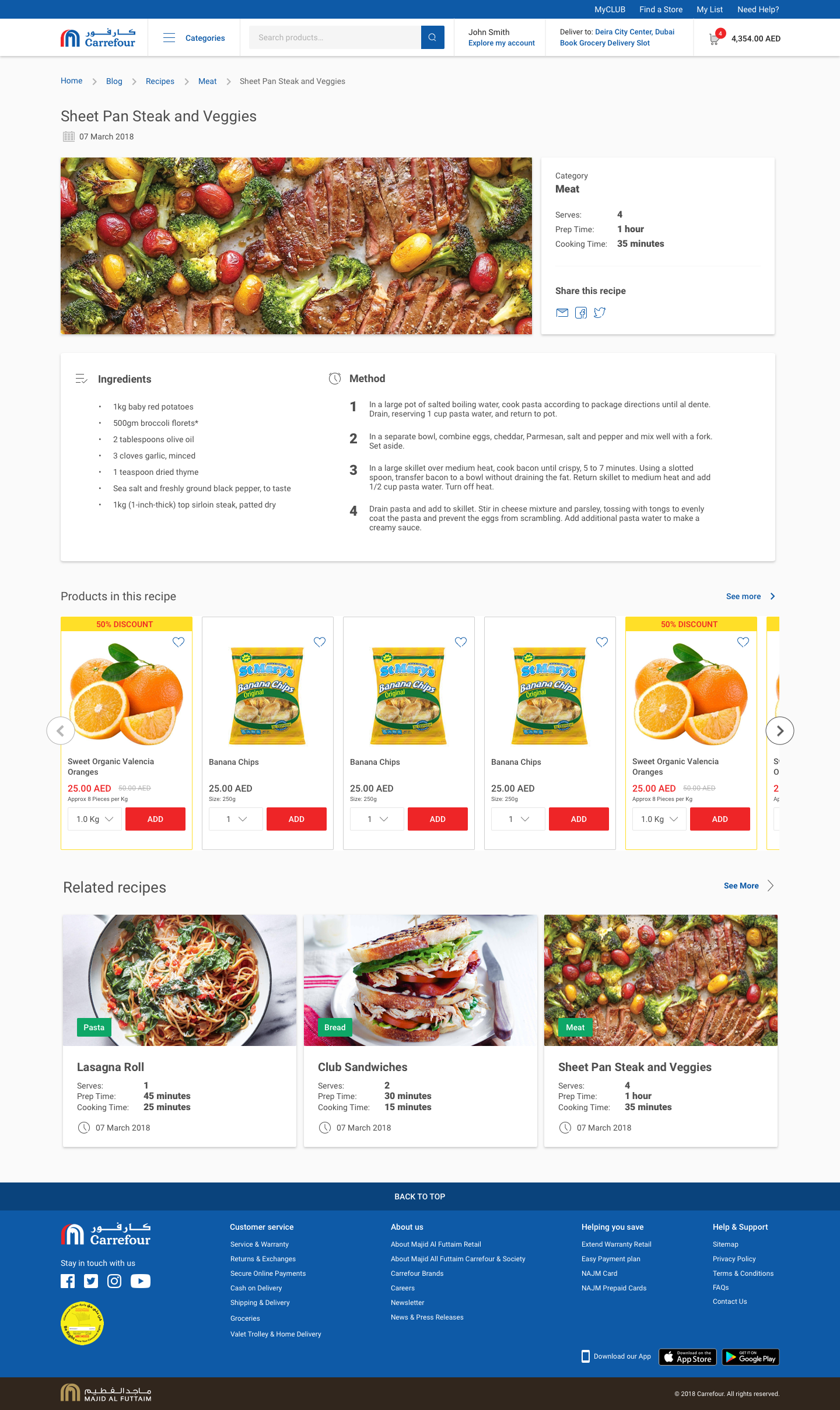 Dynamic categories in order to provide the most personal experience to each customer.
Book & Delivery Slot — Android Native UI
Dynamic Delivery Slot — Android Native UI
Search & Buy — iOS Native UI
Store Locator — iOS Native UI